The Ultimate Antihack and Administration Tool.
Protect and control your gameservers.
Get started in just 5 minutes.
infiSTAR Vision
Cloud-based RCon tools and more for all supported games.
infiSTAR ArmA 2
Local anti-cheat and admin-tools for your ArmA 2 server.
infiSTAR ArmA 3
Local anti-cheat and admin-tools for your ArmA 3 server.
infiSTAR EXILE
Local anti-cheat and admin-tools for your ArmA 3 EXILE server.
Learn More About Vision
Manage your servers with just a few clicks.
Interactive Livemap with teleport features and more.

Every player will be checked by our bancloud. Banned player will be kicked from your server.

Live RCon console terminal with command and filter options.

Detailed overview of all players currently playing on your server.

Send messages to the server. Automate your broadcasts by the minute, hour or day.

You can add up to 20 servers to your account. Sharing servers with community members is also possible.

Execute code on your server remotely through our webinterface. Same as the Debug Console in ArmA 3.

Create custom ban lists and connect them with your servers. All your bans are synced between your servers.

Our server dashboard contains metrics and important server information like player count etc.

Create custom join rules or use our predefined restrictions like VAC Ban Limit etc.

Share your server with your admins, supporters, etc.

Connect your Discord server with our services.
Trusted By
Over 10,000 Servers worldwide.
Gadd

ZeroOne

PhoenixRP

RebornRP

MGT

Ignatz
Vision Web App
Fast. Modern. Worldwide.
Configure and manage your server from any device. Create Join Rules, Banlists, Whitelists or view the latest server metrics online and in realtime. Spend less time installing third-party scripts on your server.
Vision API & Backend
Scaleable. Secure. Reliable.
Our central API establishes a persistent 24/7 RCon connection with your server. We store information such as chats, player logs, rcon actions, etc. You can access all gathered information in our web app.
Vision Client
No configuration. Easy installation. Quick.
Download and deploy the Vision client on your gameserver. Setup takes less than a minute. Our client communicates with our backend to ensure that you receive the latest updates in your server dashboard.
Game fits?
Join infiSTAR today.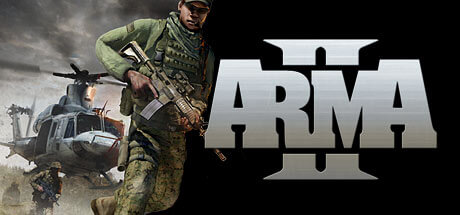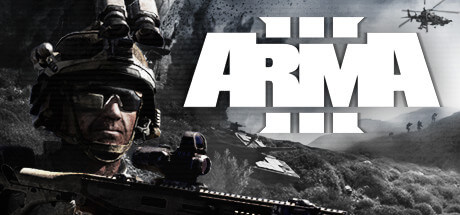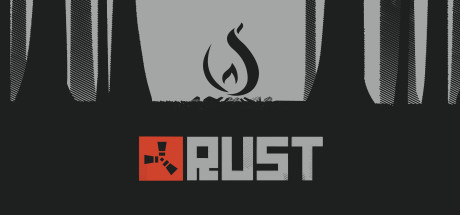 Key Features
Quick overview of the most important features.
Our servers are connected 24/7 with your gameserver. You can always kick/ban players, edit the banlist or view the rcon console.
RCon console information is stored for 90 days and can be displayed to the minute.
With Zeus (=Remote-Code-Execution) you can send SQF-Code to your server. You can target a specific player or the whole server.
Specify custom or predefined checks e.g VPN, VAC, ISP, Nickname etc. to kick players you don't want on your server.
Send messages to the server. Automate your broadcasts by the minute, hour or day.
Check important server information like CPU-, RAM-, FPS-Usage, Vehicle Objects, etc.
Prevent non-whitelisted players from joining. You don't need a server password anymore.
Cheating, duping and hacking players are blacklisted in our global banlist. This list is managed by Vision.
Check your players and map markers online on our interactive livemap. You can teleport players and much more.
Report hacking or duping players in our webinterface. Our support will review your case.
Send quick commands e.g Reload Bans, Shutdown Server, Set MOTD with just one click.
List of currently playing players on your server. Kick, Ban, Message or request Steam Profile information like VAC-Status, Registration date etc.
Share your server with other admins in your community. You can set specific permissions individually.
Enable this will change the webinterface in a dark theme. Your eyes will thank you.
Every action is logged. This allows you full control over your members.
We save every connected player on your server. You can search every disconnected player in the last 30 days. This allows further actions such as banning the player at a later time.
You can use our server client to retrieve the current server logs and view them online in our web app.
With the banlist manager you can create several banlists in the web app and assign them to your servers. The banlist is independent from the actual game server.
Reserve any number of player slots to keep them free for special players like admins or streamers.
Banned players will be shared across all supported infiSTAR games. For example a banned Rust player will be banned in ArmA as well.
A player needs to pass join rules like Steam Account Age, Played Hours, etc. to join your server.
Whitelisted players will be excluded from all player checks. They can always join your server.
Our public API allows you to integrate our services into your community tools.
Convert any Steam UID into a BattlEye GUID and vice versa.
Choose between three subscription plans. We guarantee that there will be a suitable plan available for your server.
Choose between a prepaid and a subscription model. We offer multiple payment methods for each.
Always up to date, even if there was a longer break between your last visit.
Connect your Discord server with our API to receive notifications.
Admin Tool
infiSTAR delivers an unique admin tool with more than 50 features. You can e.g. spawn vehicles, control players, spawn buildings or administrate your server.
Anti-Hack
infiSTAR comes with a built-in anti-hack. We can detected e.g. commonly known hacks, dupers or toxic players. We are constantly working on our anti-cheat to improve online gaming. We released the first version in 2011.
Vision Webinterface + Client
Vision allows you to customize and secure your server even better. You can administrate your server in our web app all around the world.
Take a look by yourself.
Join infiSTAR today.